About this website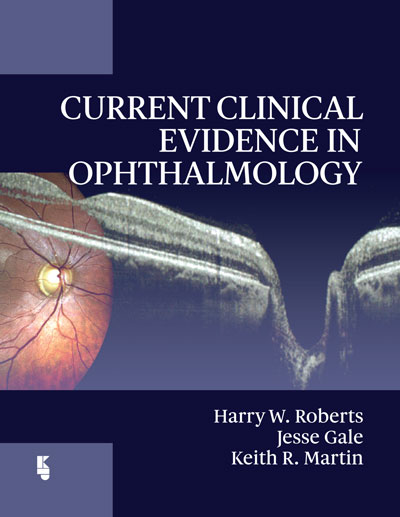 Buy
---
Do you always have the latest evidence based medicine at your fingertips?
Current Clinical Evidence in Ophthalmology summarises 77 important landmark trials in ophthalmology. Written in a concise and logical format, the book is designed to be both an aide-memoire for the busy clinician and a textbook for ophthalmology trainees sitting specialist examinations. Users will find this book to be a valuable resource in an easily accessible and portable format. Important studies have been featured on topics including:
Age-related macular degeneration
Amblyopia
Angle closure glaucoma
Cataract surgery
Diabetic retinopathy and maculopathy
Herpetic eye disease
Idiopathic intracranial hypertension
Keratoconus
Ocular hypertension
Optic neuritis
Primary open angle glaucoma
Retinopathy of prematurity
 Retinal vein occlusion
Vitreomacular traction
and others
The Authors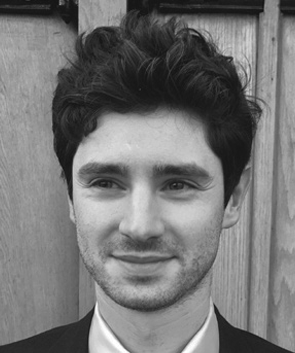 Harry Roberts
Harry Roberts is a specialist registrar ophthalmologist currently working at St Thomas' Hospital, London, UK. The idea of writing this book came when Harry was preparing to sit his Fellowship of the Royal College of Ophthalmologists (FRCOphth) exams. Subsequently, he was awarded the Harcourt Medal for the top mark in the final FRCOphth exams. He is currently involved in a large randomised controlled trial investigating femtosecond laser assisted cataract surgery compared to conventional phacoemulsification surgery. His subspecialty interests include corneal and cataract surgery.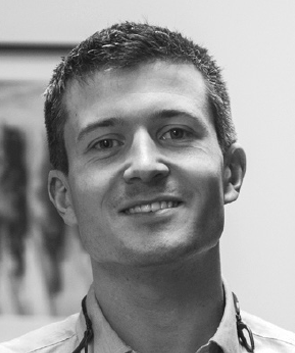 Jesse Gale
Dr. Jesse Gale is a consultant ophthalmologist in Wellington, New Zealand. He has subspecialty training in glaucoma and neuro-ophthalmology, and he works in public hospitals and private practice with volunteer work in Pacific countries. Jesse has an interest in ophthalmic education and is a senior clinical lecturer at University of Otago, and visiting lecturer at Australian College of Optometry. His research projects are mostly in the mechanisms of optic nerve disease and community management of glaucoma.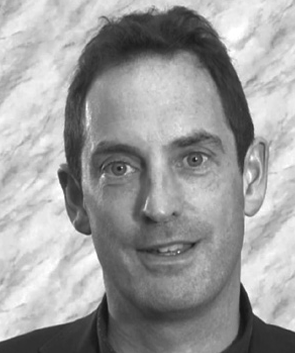 Keith R. Martin
Keith R. Martin is Professor and Head of Ophthalmology at the University of Cambridge, Deputy Director of the University's John van Geest Centre for Brain Repair and an Affiliate Principal Investigator at the Wellcome Trust – MRC Cambridge Stem Cell Institute. He is also Academic Lead for Ophthalmology and Lead Clinician for Glaucoma at Cambridge University Hospitals NHS
Foundation Trust. Professor Martin established and runs the Glaucoma Research Laboratory at the University of Cambridge, working to develop new treatments for eye disease using stem cells, gene therapy and other techniques.
Clinically, he specialises in the medical and surgical management of complex glaucoma in adults and children. He is currently Vice President and President Elect of the World Glaucoma Association.
---
Section Editors
Prof. Harminder Dua (Cornea),
Prof. Keith Martin (Glaucoma),
Prof. Paul Mitchell (Retina),
Prof. Alfredo Sadun (Neuroophthalmology),
Prof. Anthony Moore (Paediatrics)
With additional Retinal Section author Dr. Neil Avery and contributions from Dr. Neil Sharma.